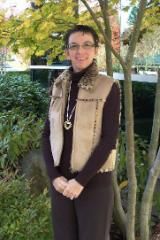 Lisa L.
Scott
Director of Administration
Lisa joined Meier Financial in 2002.  Her financial background includes administrative and accounting work with multi-million dollar corporations in the construction trades and a Portland, Oregon CPA firm.  She has demonstrated leadership and responsibility in the timely and detailed service of our clients' financial accounts.  She is a proven, valuable manager of resources and administrative functions in our firm. 
Lisa works effectively and efficiently with financial companies and local professionals to provide the best service possible for our clients.  She is highly skilled, extremely organized, and consistently demonstrates a willingness to go the extra mile for our clients. 
Lisa continues her higher education and professional studies in the fields of Psychology and Sociology.  We are very fortunate to have an associate of her caliber on our team.