A Values-Based Planning Practice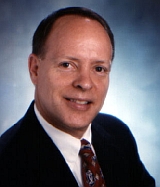 Welcome to Meier Financial! 
It is our goal that this website will become a valuable source of education and inspiration for you.  If you take some time to search this site and come back frequently, I believe you will be amazed as to the breadth and quality of information and resoures found here.  We frequently add content, and, you will find daily inspiration and news here as well
You will certainly become more familar with our firm, our history, and our financial services.  Ultimately, our goal is for you to experience a peace of mind that you and your family can and will be financially independent, and that you will feel confident and secure in the pursuit of your goals, dreams, and passions.
We promise you that we will work hard to earn and maintain your trust and confidence.  We take pride in looking after many details, so that you can spend more time doing what you feel is most important and of greatest interest to you. 
We always appreciate your phone calls, news and pictures of you, your family, and your travel, e-mails, and words of encouragement and thanks.  You, my clients and associates, our friends, and our nation are in my thoughts and prayers as well.  Please be in touch and let us know how we can help.